How To Make Strawberry Daiquiri Cocktails in 3 Minutes Or Less
Strawberry Daiquiris are a tried and tested favourite when it comes to cocktails.
Up until now though, you had to go to a bar and fork out $20 just to enjoy one! Well, that's all about to change.
We have the perfect frozen Strawberry Daiquiri recipe that you can make at home, and it should take you less than 3 minutes.
Crazy right?
How To Make A Classic Frozen Strawberry Daiquiri
To make a delicious frozen strawberry daiquiri, you only need three ingredients, and a blender. 
Add 1 part strawberry daiquiri cocktail mix to 5 parts ice into your blender.

Add your favourite rum, dark or light. 

Blend it up!

Serve!
It really is that simple.
You can even add a couple of strawberries as garnish or include them in your mix for a tangier taste.
Check out our strawberry daiquiri cocktail mix here.
Not a fan of rum? How about vodka instead! 
Rum typically has a very distinct and strong flavour - which some people love, but it's not for everyone.
But that doesn't mean you need to miss out on these beautiful tasting cocktails! 
Vodka can easily be substituted for rum in a strawberry daiquiri, adding a slightly lighter tasting.
Adding Vodka can also create opportunity for a number of flavoursome variations.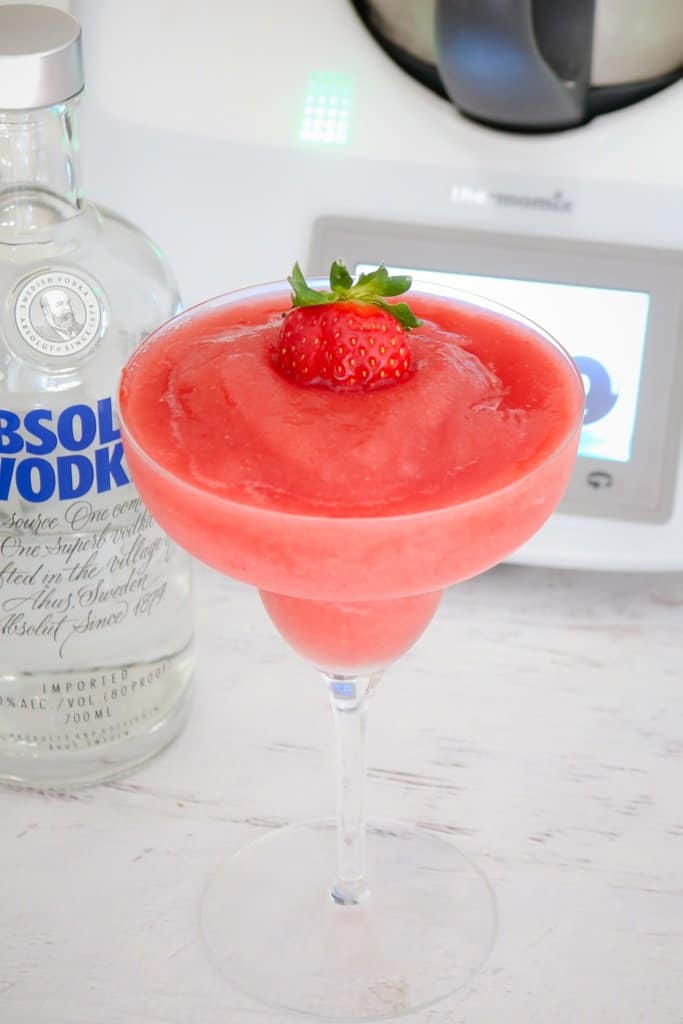 Lime Juice can add a subtle tangy taste to your mix, which can complement the vodka very nicely.
Mixing lime juice with Triple Sec will add a nice sweet taste without the lime taking away from the other key flavours! 
Many companies now offer flavoured vodka as an alternative to plain, which can also lead to some interesting strawberry daiquiri creations. 
When it comes to cocktails, your drink is your canvas!
Don't be scared to experiment with different alcohols and other types of flavours. 
PS… if strawberry daiquiri isn't your drink of choice, don't be afraid to try any of our other tasty cocktail mixes!
---