Coffee syrups
your customers will love.
Starting at just $9.96 per bottle.*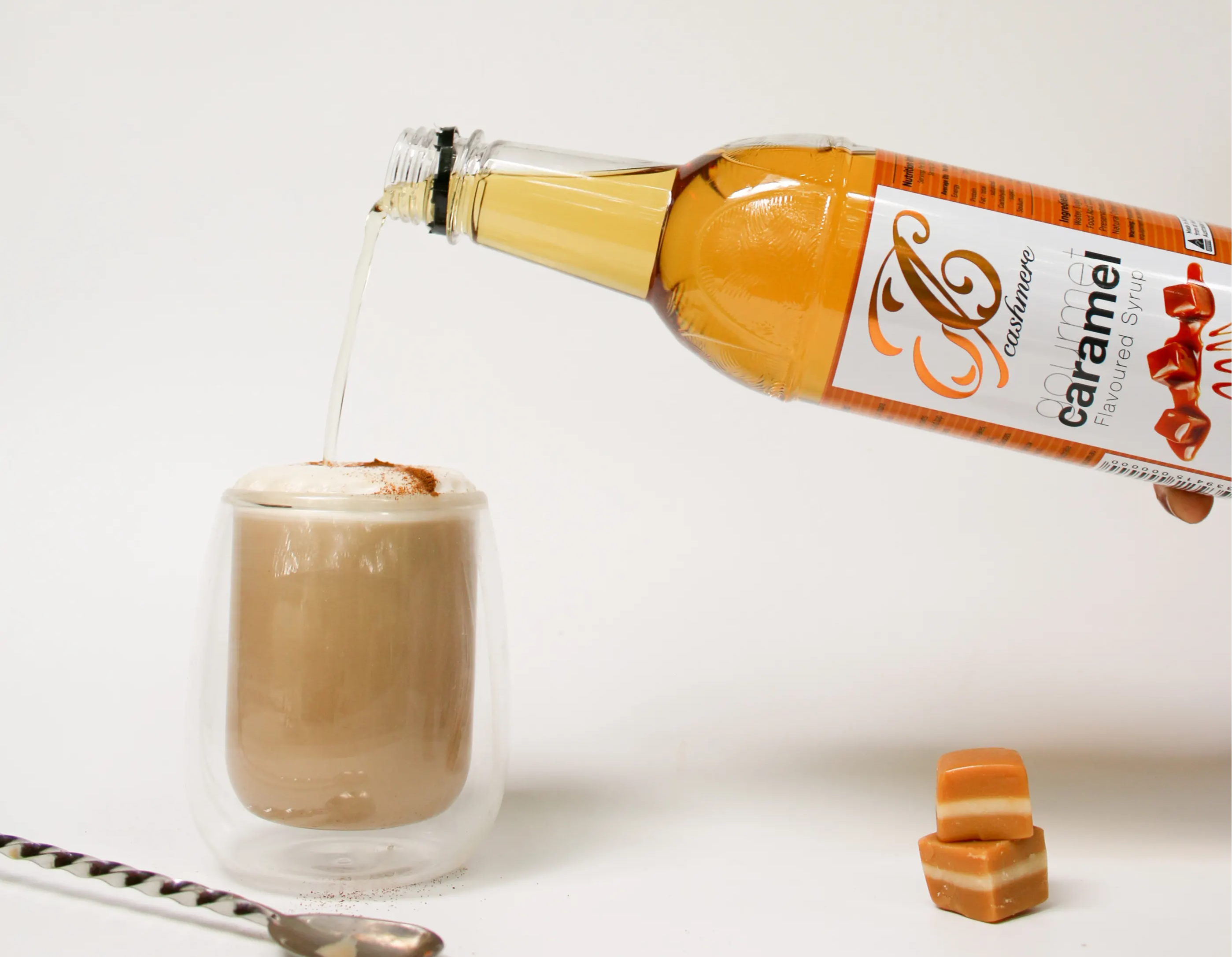 *When using the 20% discount.
As a café owner, it's always a headache trying to come up with fresh new ways to entice your customers and keep them coming back.
On top of that, those ever shrinking profit margins can make it almost impossible to keep things exciting or offer new menu items.

Luckily, that's about to change.


We've got something that will blow your customers' minds AND save you money in the process.
Our delicious, Australian-made gourmet coffee syrups have been enjoyed by over 25,000 individuals and over 1000 cafes.
With 14+ flavours to choose from, you can create all sorts of incredible new menu offerings, like...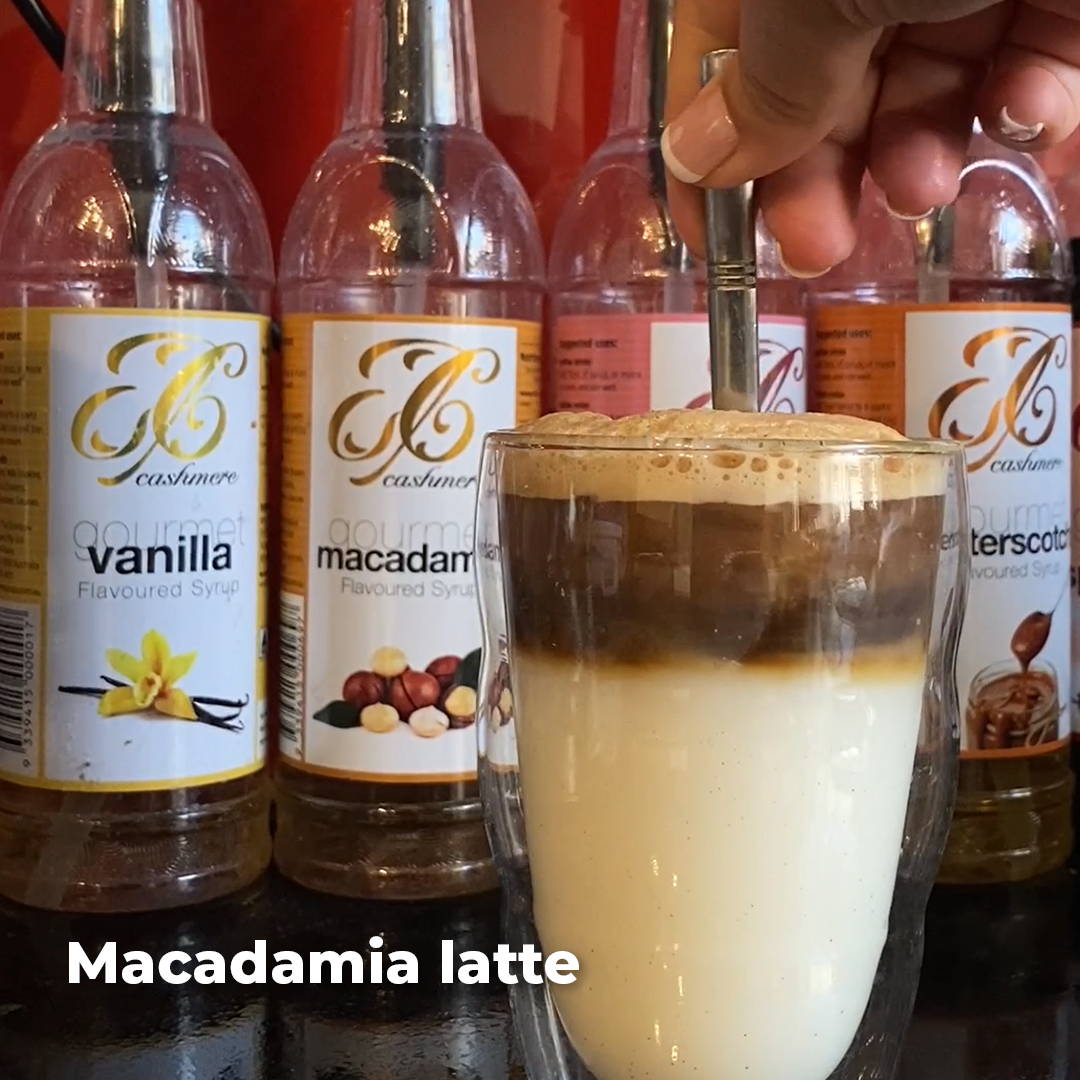 ---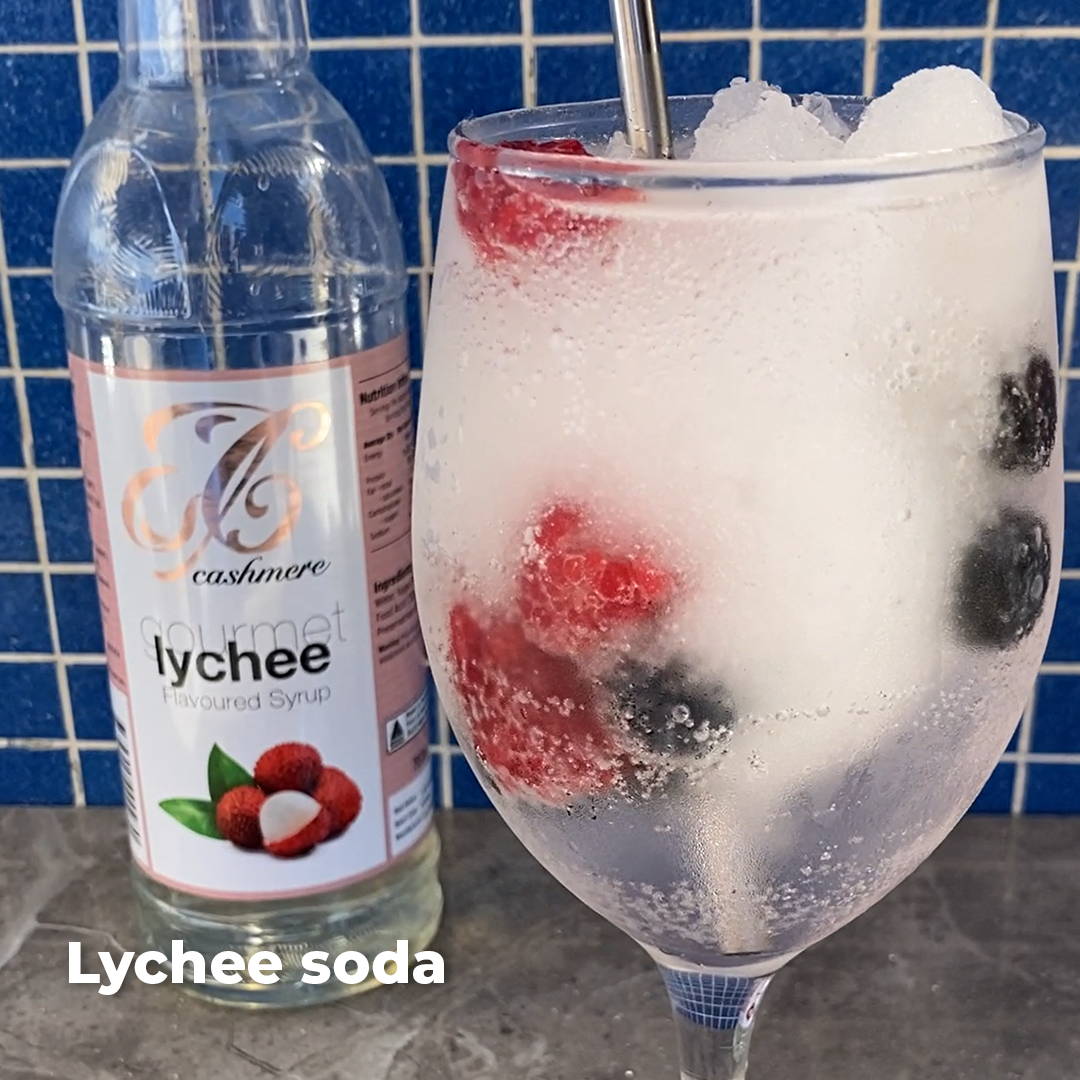 ---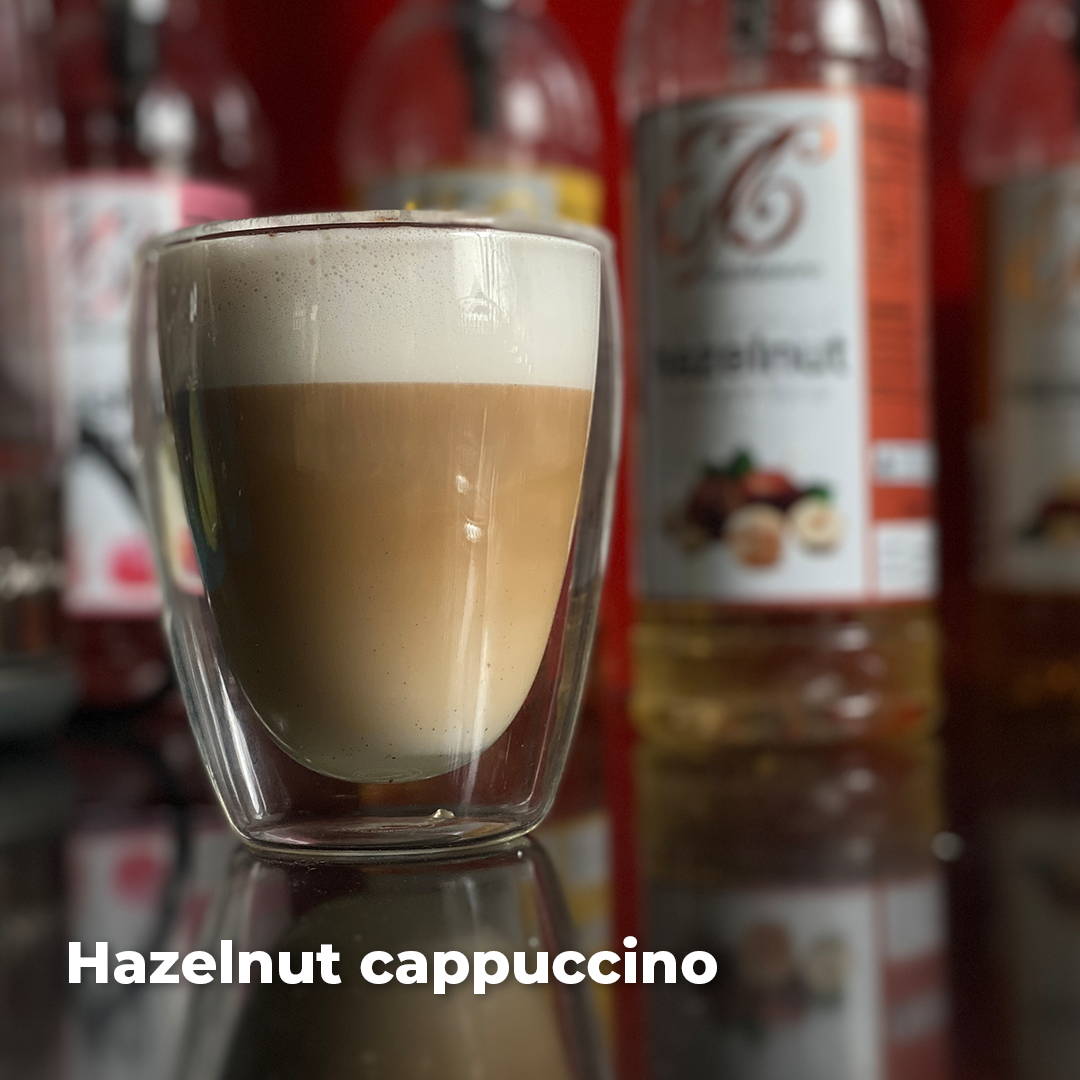 ---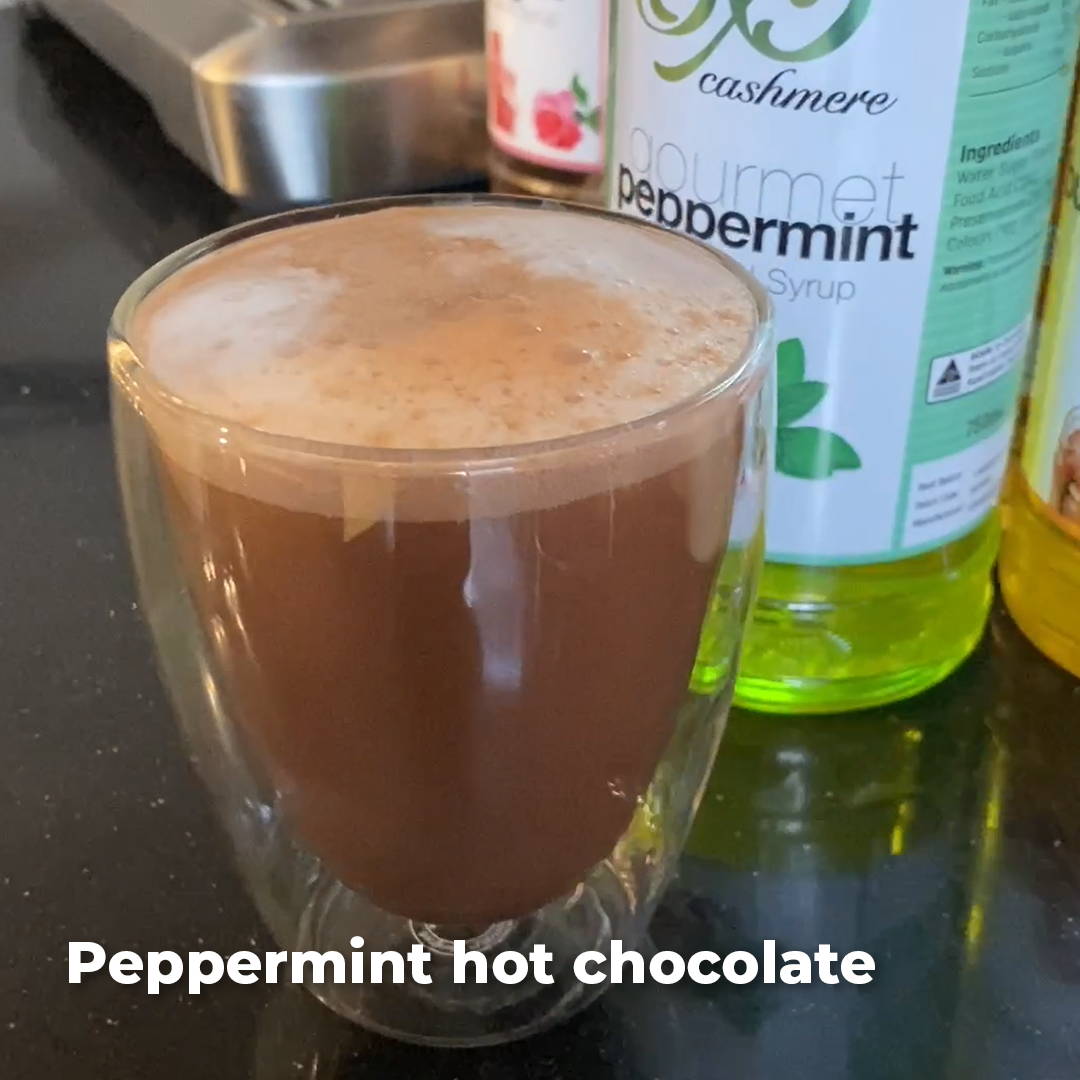 ---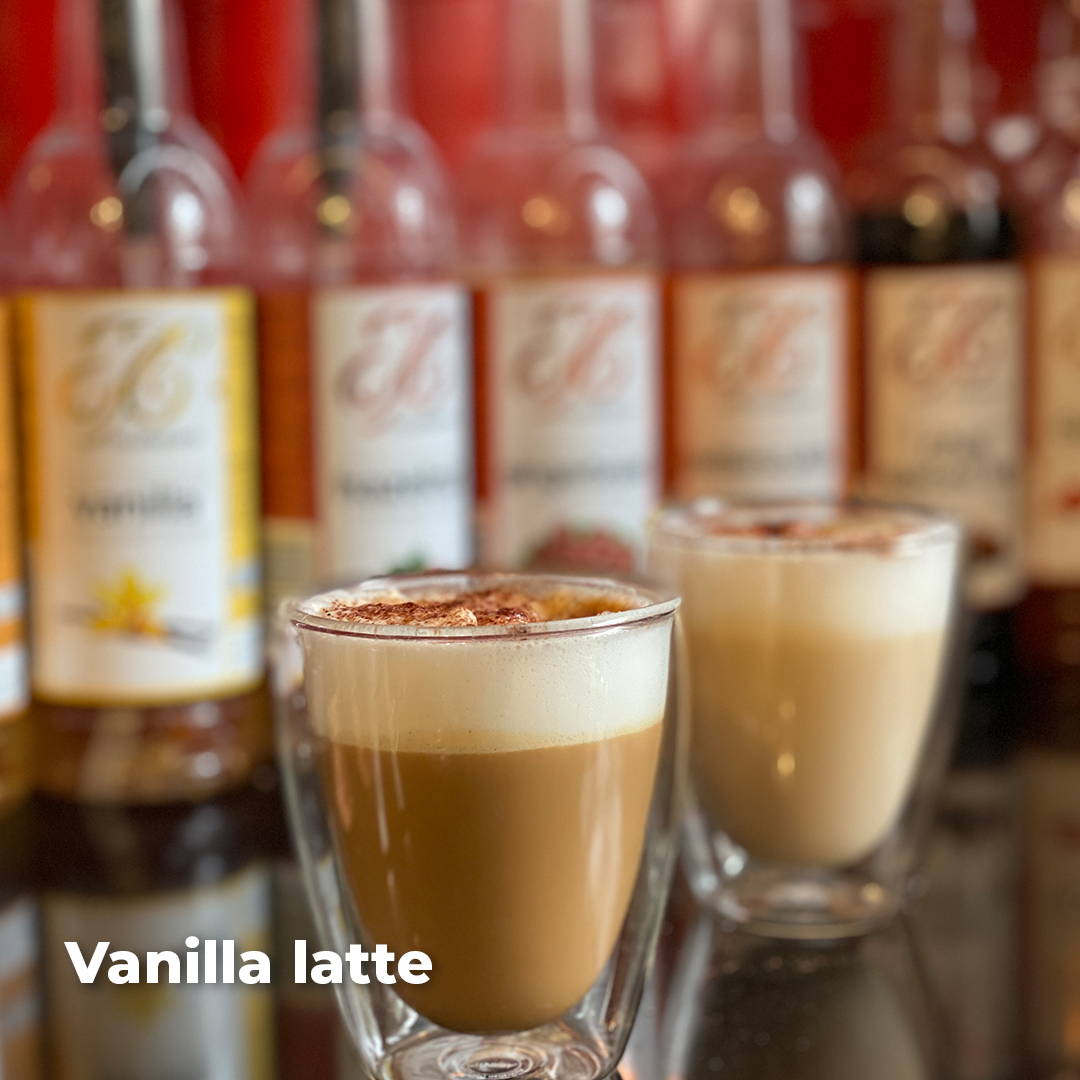 ---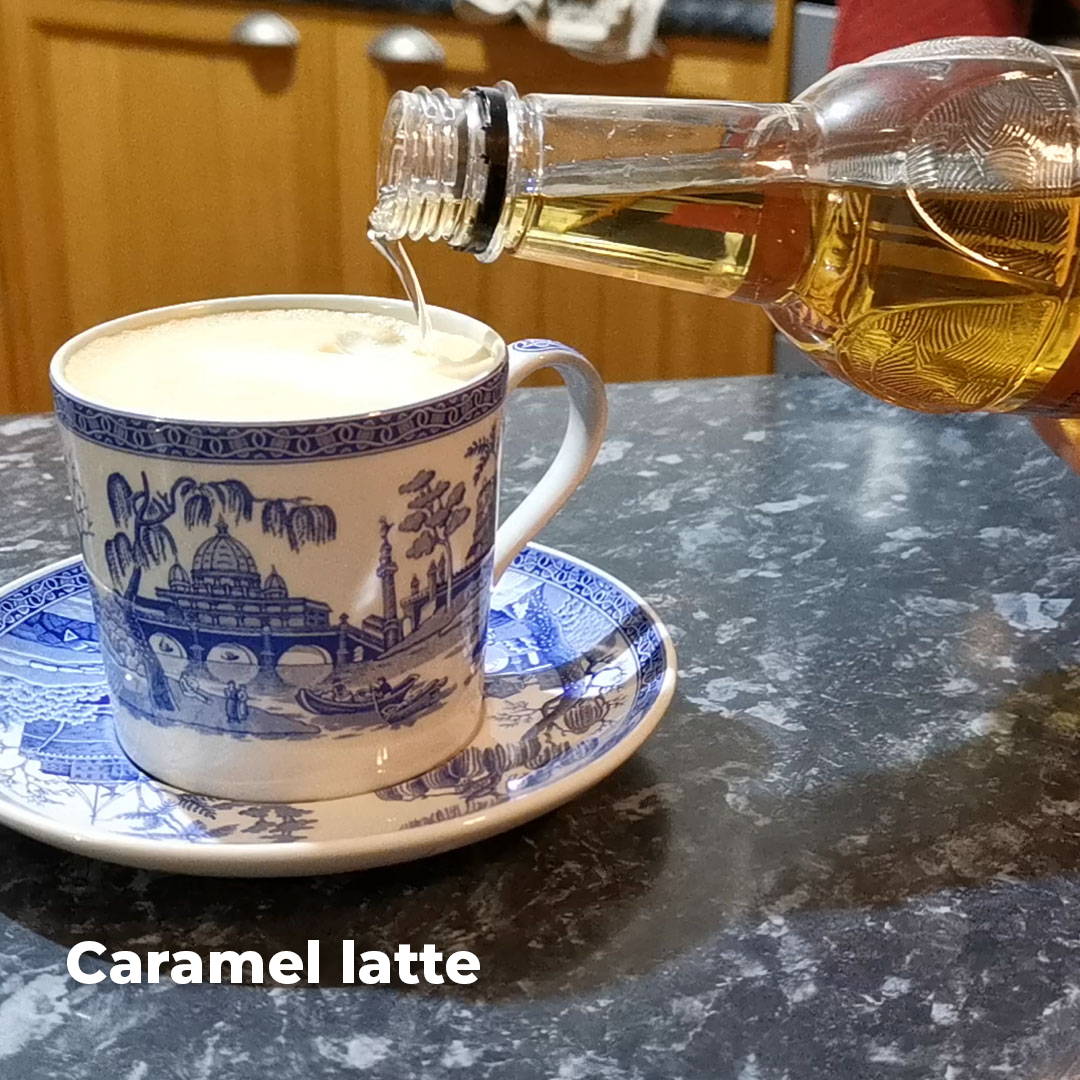 ---
The best bit?
You can get the entire range for 20% off our already competitive prices.
That means you'll pay a FRACTION of the cost you would with a foodservice company or another online store.
It really is a no brainer!
To take advantage of our exclusive retailer/cafe discount, all you need to do is order 16 bottles or more with the code: CAFE, and you'll receive 20% off the already low prices on our site.
And FREE SHIPPING, for good measure.
That can work out to as little as $9.96 per bottle!

No more paying $18+ per bottle for imported coffee syrups that just aren't as good.
What if I don't want to buy 16 bottles?
Look, we totally get it - 16 bottles might seem like a lot.
But trust us when we say: you will go through them in no time!
We have smaller cafes that are still going through as many as 20 bottles per month (or more).
That being said - if you're still not sold on buying 16 bottles...
That's ok too.
The truth is, our listed prices are STILL way more affordable than most (if not all) other coffee syrup suppliers out there.
So either way you're saving money 😉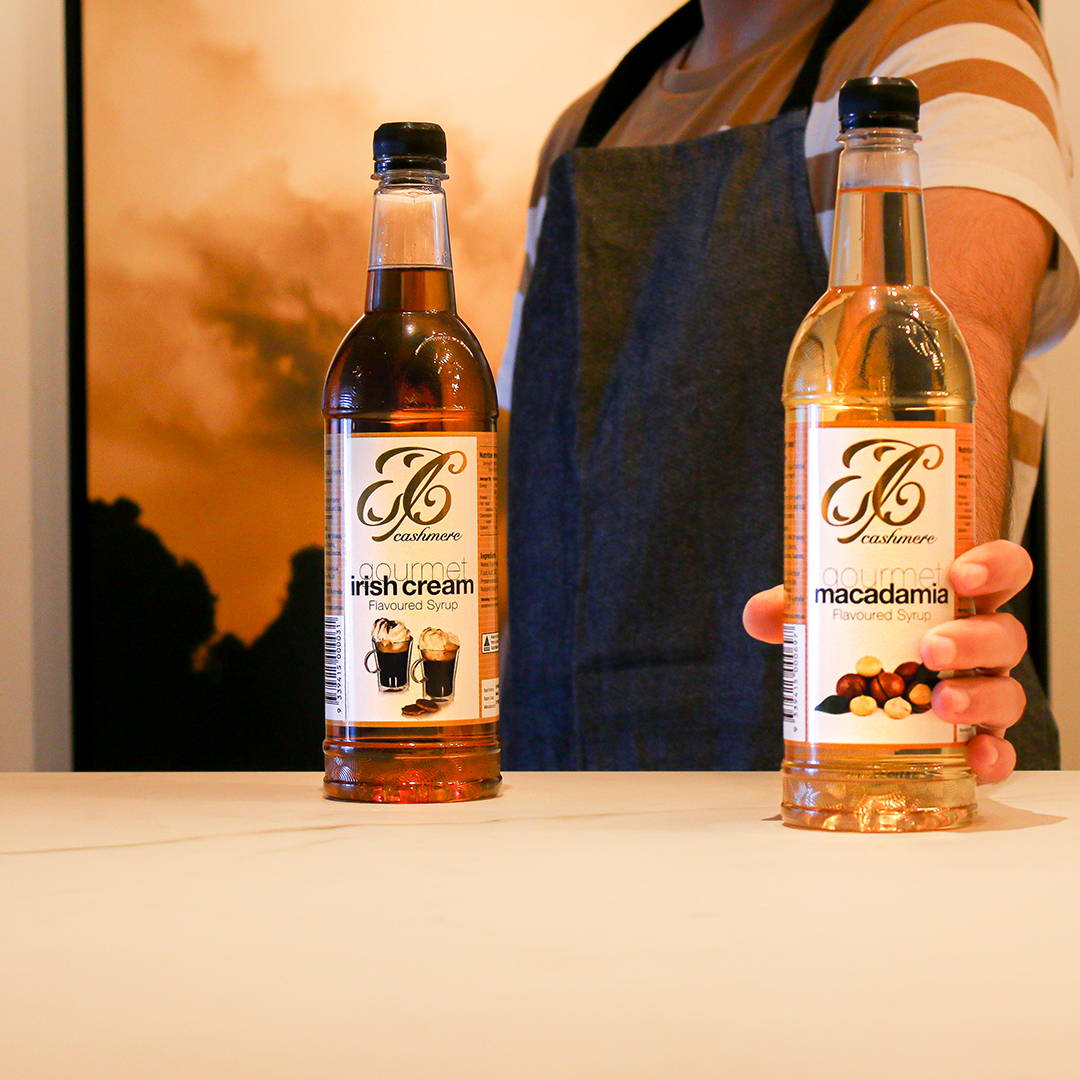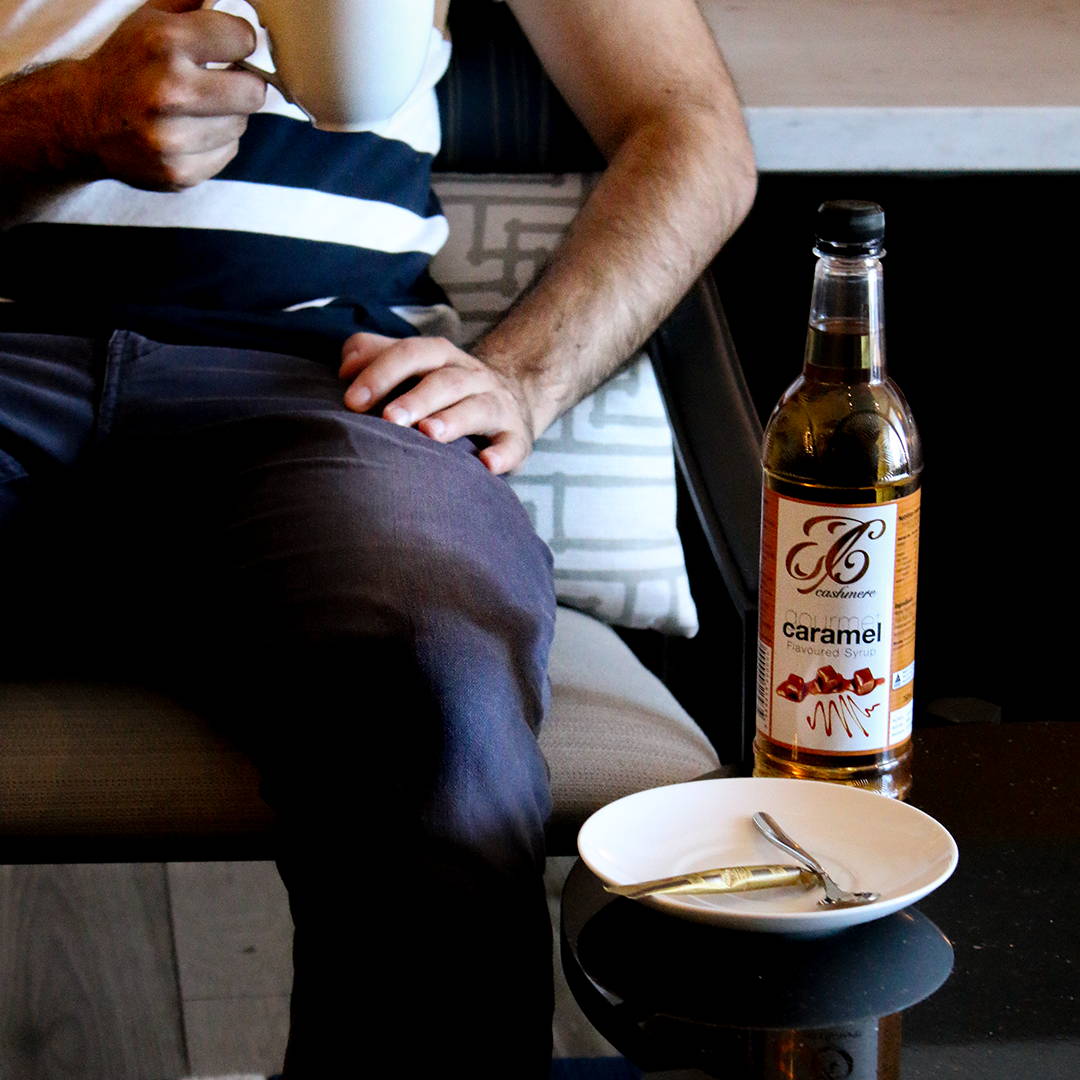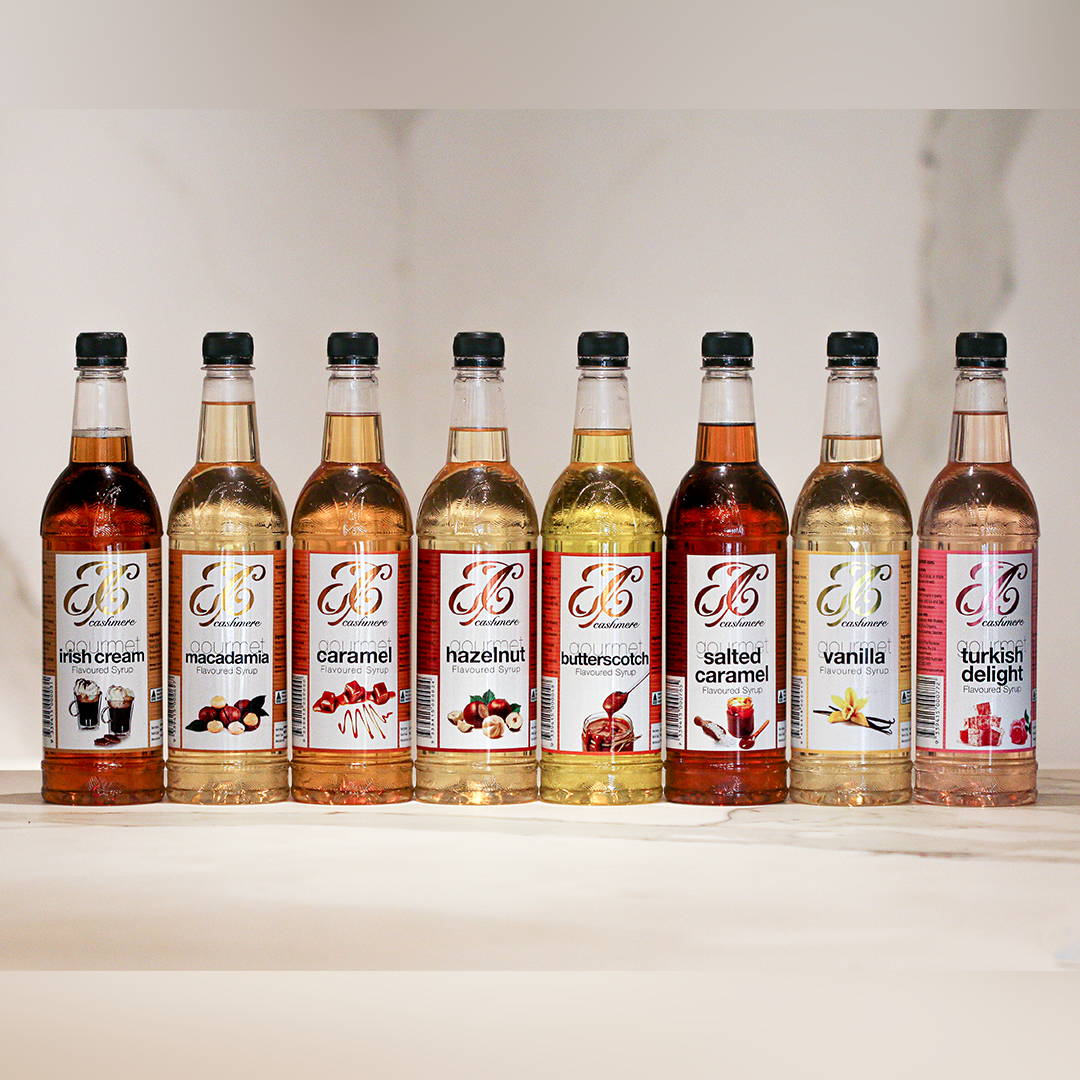 We're Cashmere Syrups, Australia's leading local supplier of coffee syrups.
We're OBSESSED with flavour and we're always experimenting and bringing out exciting new coffee syrups for our customers.
We're based in Brendale (Brissy), and we manufacture everything in house with all Aussie ingredients.
And why should I buy from you?
We're Australian Made & Owned
Unlike some other coffee syrup brands, ours are made right here in Australia, from all Aussie ingredients.
Even our packaging and bottles are sourced locally!
So by shopping with Cashmere Syrups, you're supporting Aussie small businesses everywhere.
Before Cashmere Syrups was born, we were trading as the Rainbow Syrup Company.
For over 16 years, we've manufactured coffee syrups, cocktail bases, slushie bases, ice cream toppings - pretty much anything sweet, syrupy and delicious!
As a manufacturer, we mainly supplied cafes, events, schools and theme parks.
When THAT global health crisis came along in March 2020, a lot of our normal business was severely impacted.
So, we decide to give the whole "online thing" a crack.
And safe to say, we've been blown away with the response.
Thousands of Aussies - both individuals and cafes - have supported us, and we couldn't be more grateful.
Now, we're more focused than ever on bringing you the best value, the highest quality products and the most interesting flavours on the market.
And we've got some exciting new products coming down the road, so keep an eye out!
We manufacture everything in house, and pass the savings on to you. No middle man taking their cut, no excessive markup, no extra importing costs.
That means you can find your favourite flavours (and a few exotic ones you might not have tried!) from $11.50 per bottle.
And that's retail price.
If you use our Bulk Discount and order 16 bottles or more, you'll save a further 20% off your order. That's as little as $9.96 per bottle or 20c per serve.
We've heard horror stories from cafes paying as much as $20 per bottle for their coffee syrups - that didn't sit right with us.
You should be able to order your favourite coffee syrups online, hassle free, and at a reasonable price.
But until recently, if you wanted to buy coffee syrups at all you likely had to go through a foodservice distributor, with limited flavours, expensive markups and infrequent deliveries.
Well, not anymore! We've got you covered at Cashmere Syrups, so you can worry about more important stuff (like giving your customers the BEST café experience imaginable!)
Your coffee syrups, when you need them.

Several other imported coffee syrup brands are experiencing significant delays and supply problems due to the ongoing pandemic.
This can leave cafés like yours under immense pressure when they can't get the coffee syrups they need.
That's not a problem with Cashmere Syrups - as we manufacture locally, you can rest easy knowing you'll get the coffee syrups you need, when you need them.
 Shipping is completely free when you order 4 bottles or more, plus we have a Monday-Friday helpline (operational 7am-2pm) where you can get any and all of your questions answered. Just call 07 3298 4931 or email info@cashmeresyrups.com.au.
Flavours you won't find anywhere else.
With 14 fantastic flavours to choose from, you can add all sorts of exciting things to your menu. Here are some examples that our cafe customers are loving:
Caramel lattes

Vanilla cappuccinos

Hazelnut affogatos

Turkish delight frappes

Peppermint hot chocolates

White choc mochas

Lychee sodas

Salted caramel macchiatos

Macadamia cappuccinos

Butterscotch lattes

Gingerbread lattes

Black Cherry Tea
Here's what our customers have to say...
"Great flavours, customers loving them."
- Sue, Crumbs & Co Wandong
"The kids at my café love our cashmere iced strawberry, vanilla and caramel milk drinks."
- Naja
"We love that Cashmere Syrups are an Australian company!! How good is that?!"
- Silver Linings Cafe